Monthly Coffee Networking Tour
"The Making of a PhillyPreneur: The Journey of Asian-American Business Owners in Philadelphia"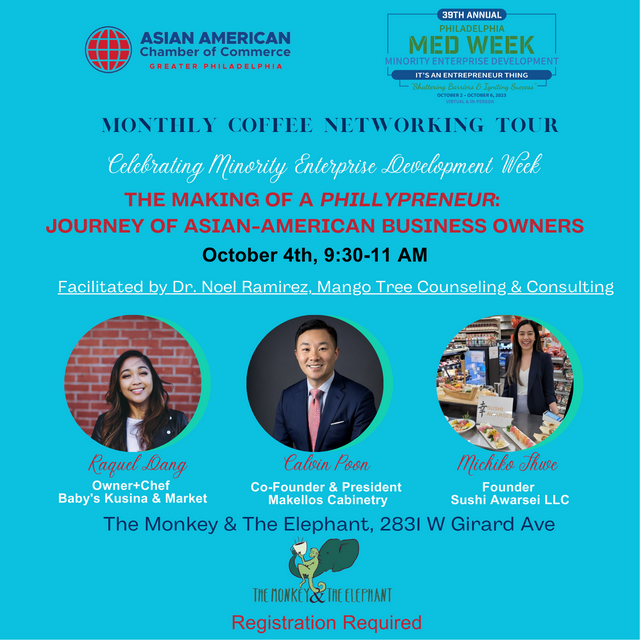 Description
Goals/objectives: After attending this session, participants will:
- Build connections that help grow their business and career.
- Inspired by Asian Business Owners' Journey and their resiliency to become a business owner in Philadelphia.
- Learn best practices on how to start a business and run a business in Philadelphia.
The Monkey and The Elephant
2831 W Girard Ave, Philadelphia, PA 19130
9:30 AM EDT
to 11:00 AM EDT
RSVP Required
Accepting Online Registration